Welcome to the only Six Nations Awards that matter: The East Terrace Six Nations Awards. Unlike the official tournament organisers, we would never bother asking the common people who watch the thing to vote on who wins what (what do they know?).  
Interviewee of the tournament
RUNNER UP: Wayne Pivac (Wales)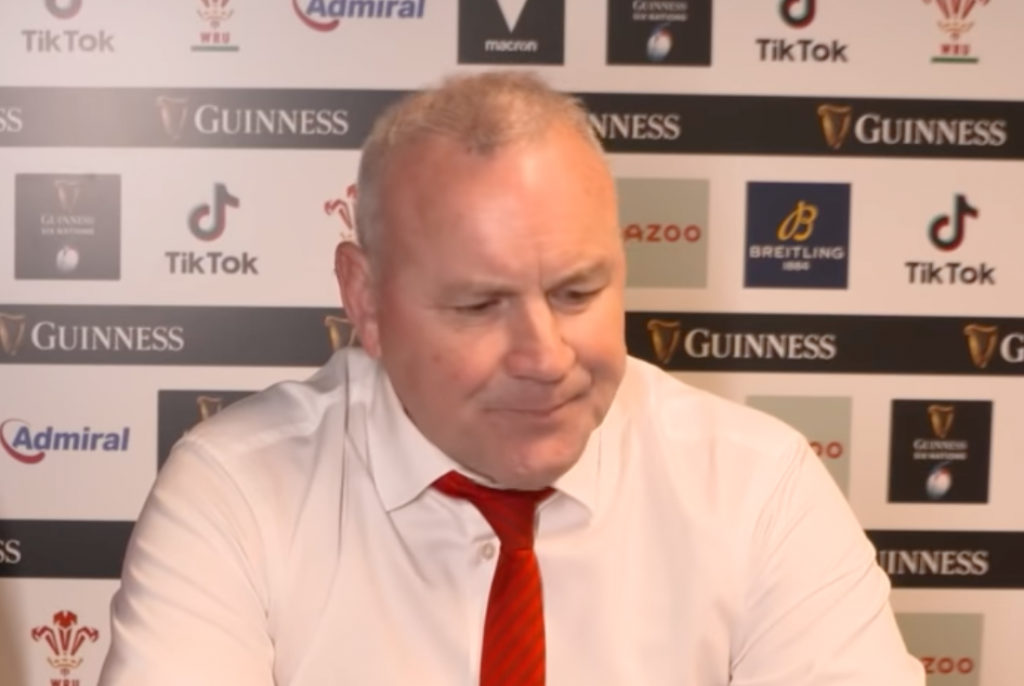 "I don't know that it struggled."
Wales's Wayne Pivac responds to a question about the struggles of the Welsh attack throughout the Six Nations.
WINNER: Wayne Pivac (Wales)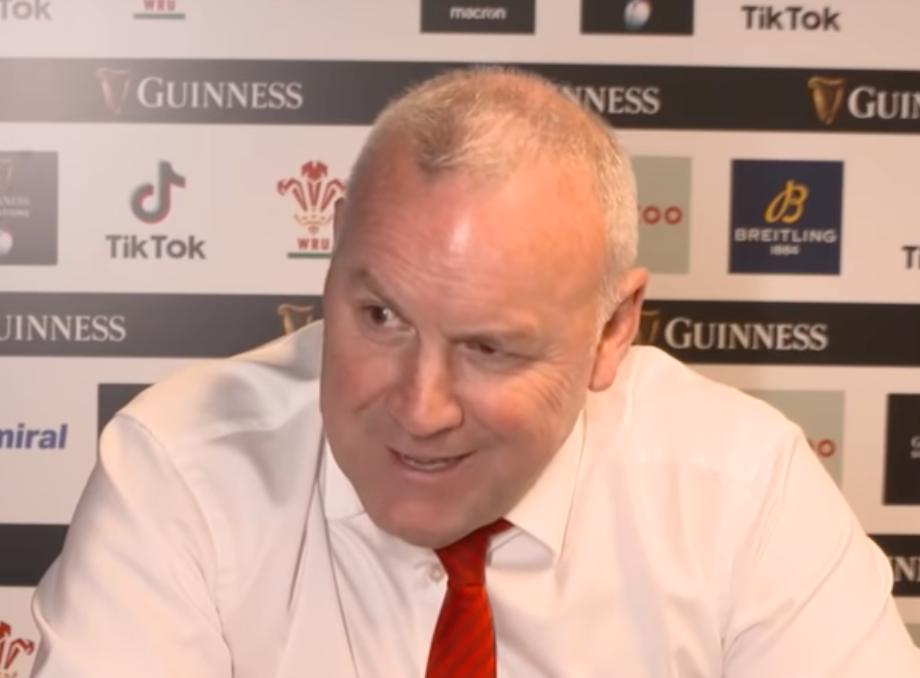 "[Until] the last play of the game, we got a job done in terms of winning, even with a disappointing performance."
Welsh head coach Wayne Pivac confuses 'winning' with 'being briefly ahead' on the scoreboard.
Most insulting, dumbed down expert panel
WINNER: ITV
ITV are to sports analysis what Boris Johnson is to integrity and honesty in politics. Rugby has a poor history when it comes to offering genuine insight from television and print media, with top personalties and journalists employed on reputation rather than the content of what they offer.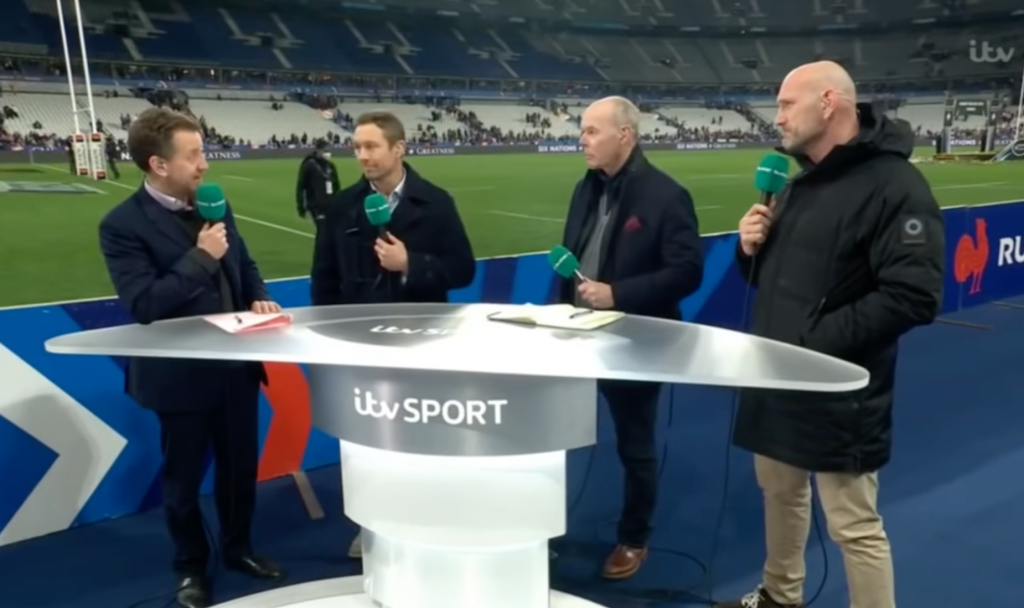 ITV (and in recent years the BBC) always strive to aim for the lowest common denominator and pitch everything at the non-fan rather than the fan — refusing to believe you can also inform and educate both sets of viewers with intelligent production. 
Their standard ITV '2003 England Panel' is the epitome of this and includes two pundits who don't even respect their audience enough to watch or study domestic rugby and another one who does, but acts with even less impartiality than an NFL Cheerleader at a Super Bowl parade. It's a stain on the sport.
Thank God/Rayer for the rise of analysts like Squidge, Sam Larner, and Charlie Morgan (and others) who look to offer something of substance for the fan, but present it in a way the casual fan can learn from too. 
Pass of the tournament 
WINNER: Ange Capuozzo (Italy)
For all the fuss about the speed, steps, swerve and vision of Ange Capuozzo in what was surely the try of the tournament against Wales, it's the final draw and pass to ​​Edoardo Padovani we can't stop watching. 
Soft. So soft. So, so selfless. So, so perfect.
One of the great Championship moments.
Eddie Jones' Lazy Mind Games Award
RUNNER UP: Eddie Jones (England)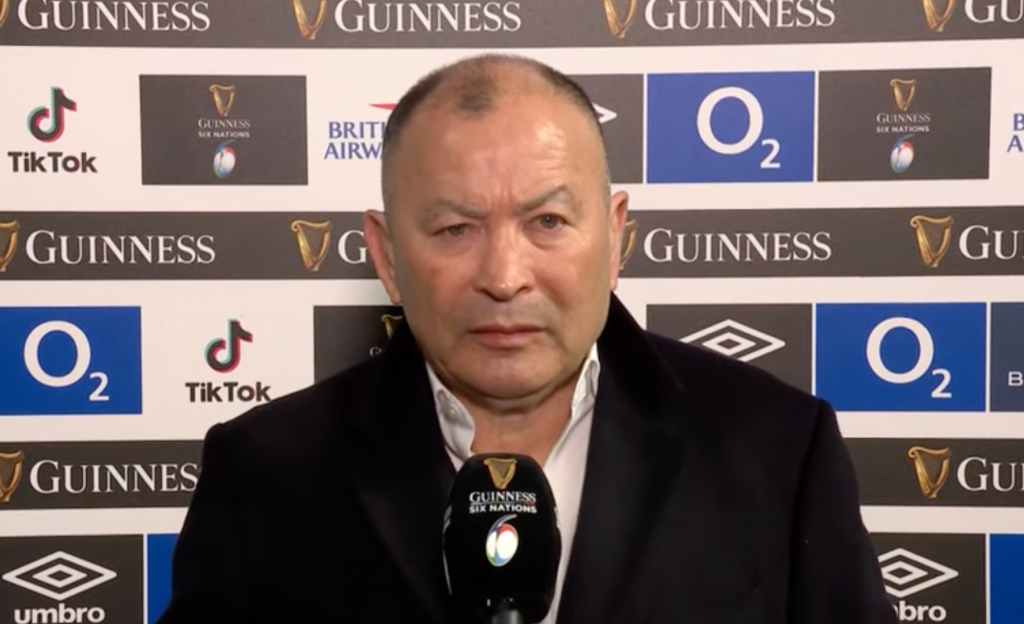 Eddie Jones comes close to winning the Lazy Eddie Jones Mind Games Award with his pregame talk ahead of the Scotland game. But it's only good enough for the runner-up spot.
"Scotland are red-hot favourites. They've got to cope with that expectation. There'll be 67,000 fans and they'll be thinking about all the fans watching the game on the [TV]. They have to carry that burden…It's the first time I've had the experience of going up there when Scotland have been red-hot favourites. They're expected to win … They're well coached by Gregor, they've got some outstanding players, but that expectation of winning is a different pressure to handle and I'm not sure how they handle that. What we know is that we're well prepared and we're coming after them."
WINNER:  Eddie Jones (England)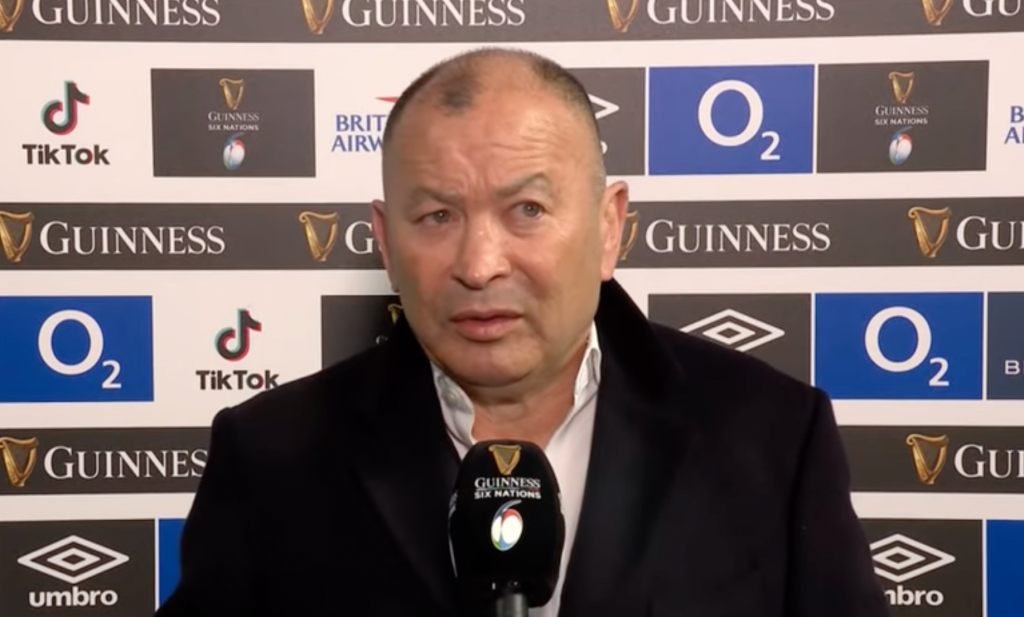 Eddie Jones claims first place with a return to his lazy tough-talking pregame approach ahead of the England v Ireland match.
"Ireland haven't played against a team like us before – they haven't played against South Africa since 2017. We played against South Africa last year and did well in those physical stakes, so we intend to really take it to them. We play with a physicality they haven't seen before. I'm looking forward to seeing what we can do on Saturday."
Most laughable penalty
WINNER: Jaco Peyper for Ireland against Wales.
Here, Jaco Peyper is in the perfect position to punish Wales for collapsing the Irish maul. Well spotted, Sir.



Most easily enforceable law not enforced
WINNER: Law 8.21
For a sport that is plagued by stops and starts, the continuing refusal to enforce the law around kicking at goal is baffling (a team has 60 seconds to kick at goal from the moment they indicate they wish to do so).
A classic example of this could be seen early on in the Ireland v Wales game. Referee Jaco Peyper awards a penalty to Ireland with 18:30 on the clock.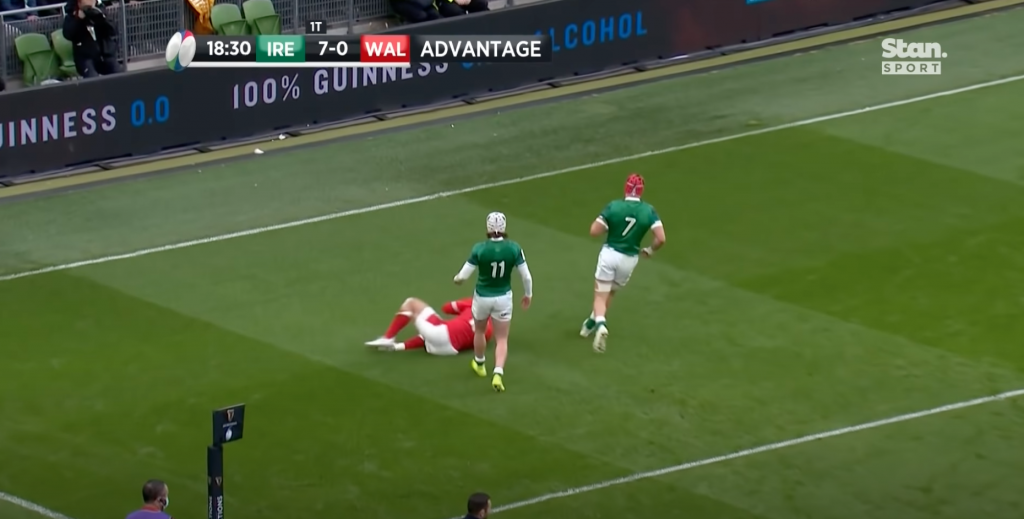 Jonny Sexton does not even indicate he will kick at goal for 36 seconds.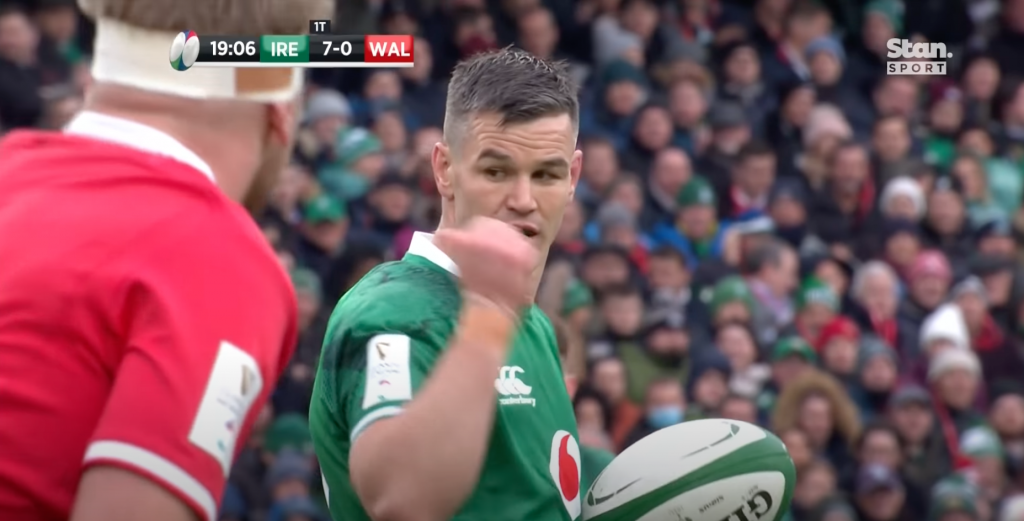 Sexton finally takes the kick with 20:21 on the clock. It's farcical and it seems officials like Peyper are fine with it. It robs fans of game time and both teams of playing time. Don't worry though, every so often World Rugby releases a directive about it and follows its own laws for at least a month or so.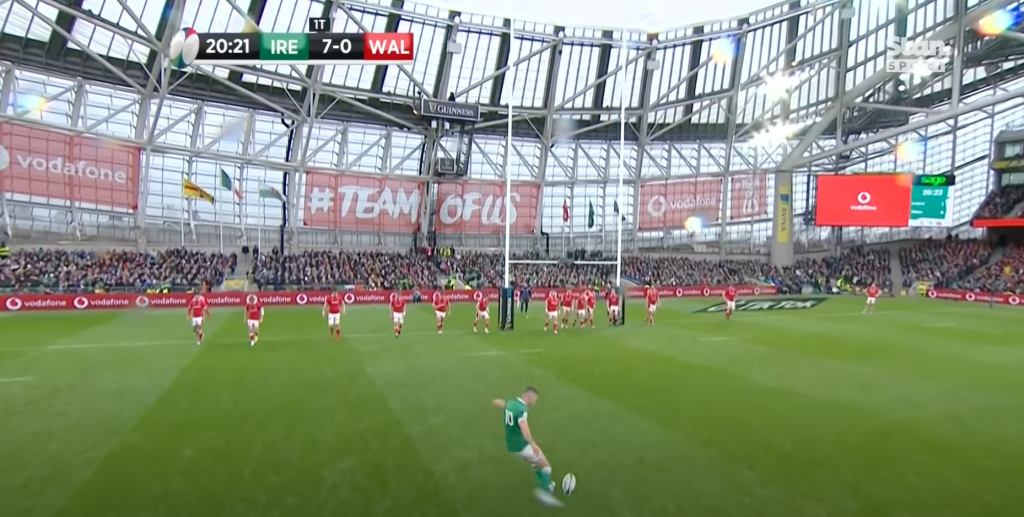 Best performance by a 1983 action figure 
WINNER: Pierre Schoeman (Scotland)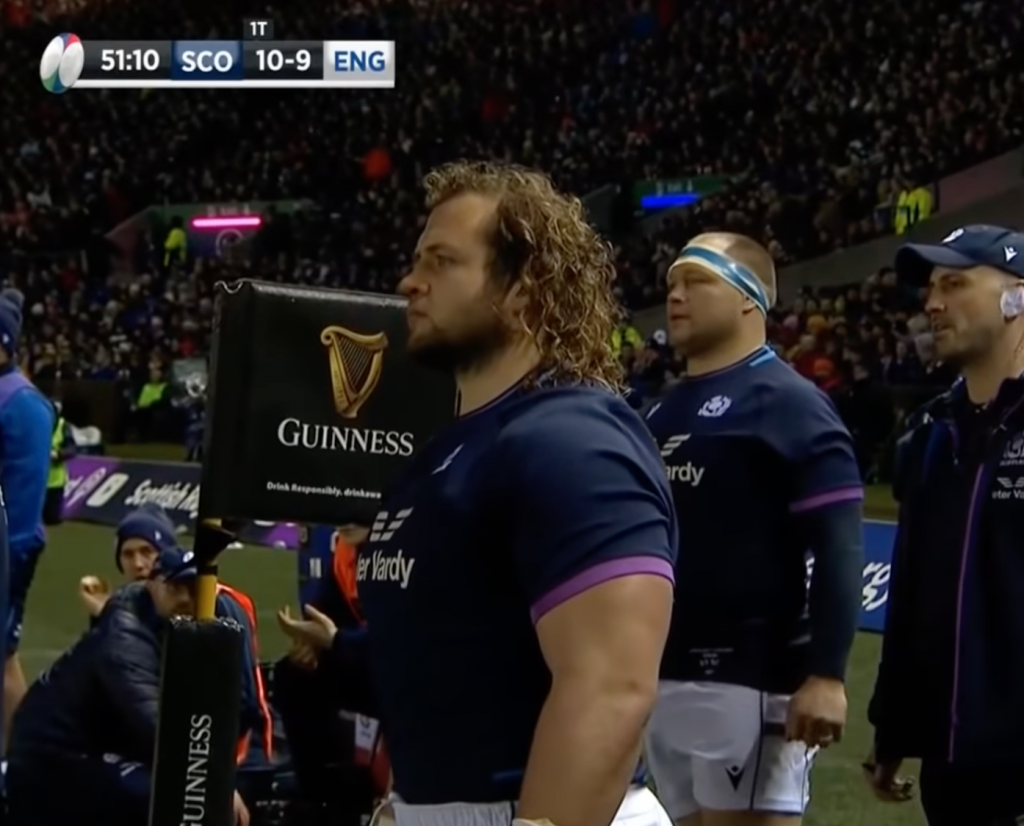 Most elegant clothing 
WINNER: The French tracksuit tops

Worst broadcast unit
WINNER: Cardiff broadcasting unit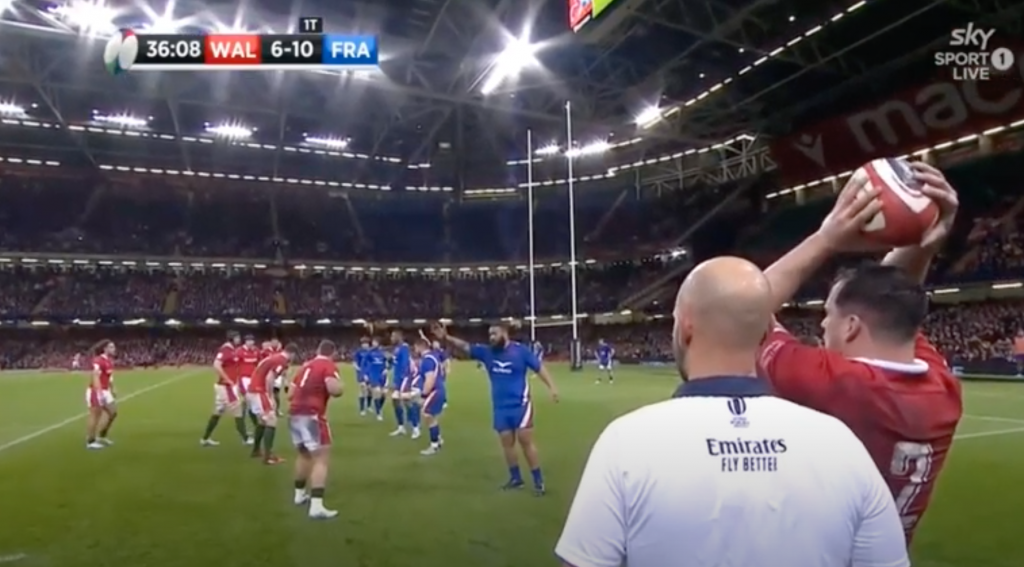 You can see more on this here. But the Cardiff crew were superbly consistent throughout the season in their refusal to show set pieces properly and miss live action (two conversions were missed in the Wales v Italy game alone). 
They either don't review their live coverage and look to fix errors after a game, or they do and can't see them. Either way, it's a bad look.
Worst television broadcasting decision at key moment in a game
WINNER: Cardiff broadcast director
It's the third minute of injury time and Scotland are on phase 15 of a last-ditch attack to try and win the match (or even earn a shot at a draw). With the ball in play and tension high, what do you as a viewer want to see? Why, a shot of the coaching box, of course. Moronic.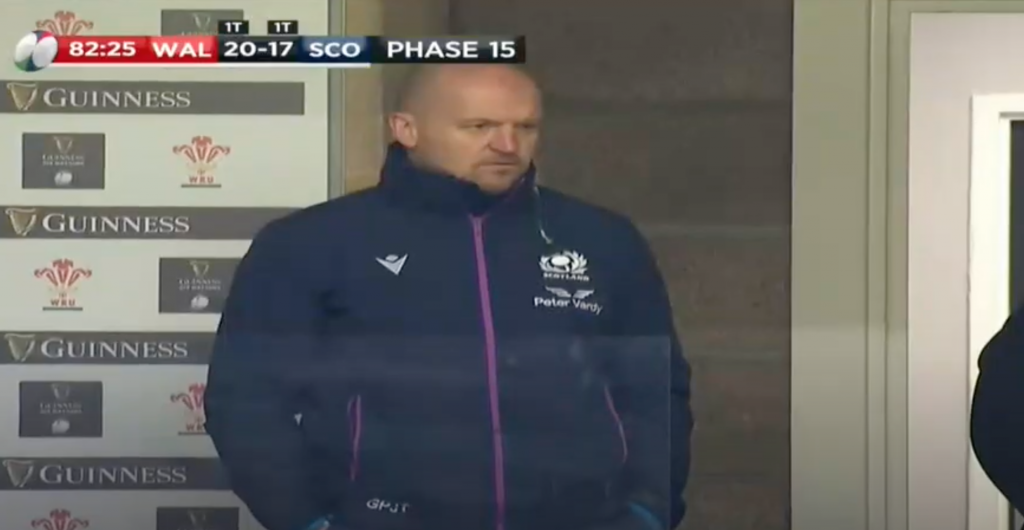 Most annoying team announcement trend
WINNER: Team lists using only surnames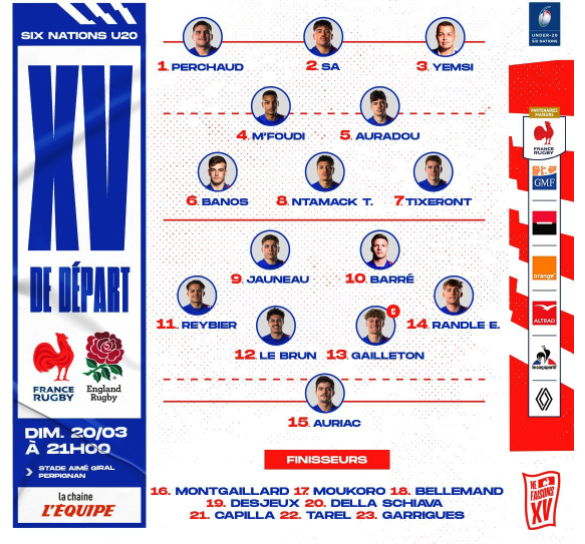 There's no reason to only use surnames for team listings (and for over a century rugby only used initials and surnames, which was almost as annoying but at least looked elegant). Full names help the new fans, the casual fans and, importantly, the older fans like The East Terrace that may have questionable name recall skills. More and more teams and media outlets, however, are going with the surname only approach.
Greatest moment of the tournament
WINNER: The French team dropping the Six Nations trophy in the River Seine. 
Superb stuff. Kind of a shame they got it back, would have been more romantic if it had never been found.
Most depressing stadium trend
WINNER: Piped crowd noise and piped music
Piping in crowd noise and bars of The Fields of Athenry during the match is grim stuff

— Rúaidhrí O'Connor (@RuaidhriOC) March 19, 2022
If you would like to support The East Terrace, please consider buying the following books from editor James Stafford (follow him on Twitter at @jpstafford).
An Illustrated History of Welsh Rugby: Fun, Facts and Stories from 140 Years of International Rugby – 2022 Revised and Updated Edition now available (Polaris Publishing)
How Wales Beat the Mighty All Blacks (Y Lolfa)
Available in all good bookshops or from Gwales: BUY HERE.