The third book in the 'Illustrated History of Rugby' series from East Terrace editor James Stafford will be released on 7 September, 2023 and is already available for preorder.
An Illustrated History of Rugby Rebels, Role Models and Giant Killers follows on from the histories of the Wales and England men's Tests teams. Packed with 27 chapters, 90,000+ words and 28 illustrations from Raluca Moldovan, the latest volume covers figures and teams from both the men's and women's game. Readers young and old can enjoy learning all about the players, characters and teams that shaped rugby and inspired millions.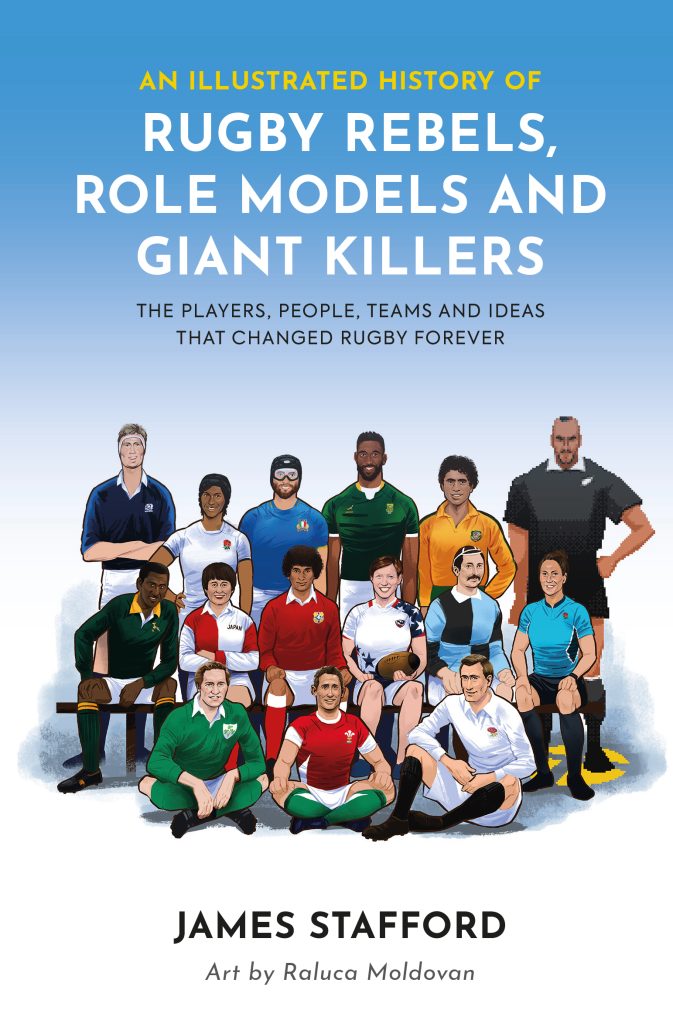 From 19th century innovators to 21st century superstars, the book examines players and teams who overcame the odds to succeed and make their mark on the game.
The players and personalities featured in the book are:
Ian McKinley (Italy), Maggie Alphonsi (England), Doddie Weir (Scotland), Sara Cox (RFU Referee), Mark Ella (Australia), Frank Hancock (Wales), James Peters (England), Shane Williams (Wales), Koji Tokumasu (Japan), Dave Gallaher (New Zealand), Mike Gibson (Ireland), Jillion Potter (USA), Errol Tobias (South Africa), Robbie and Will Owen (Squidge Rugby), Noriko Kishida (Japan), Siya Kolisi (South Africa) and Ronald Poulton (England).
Teams featured:
Swansea RFC (featuring details of their first wins over New Zealand, South Africa and Australia),  USA Women (1991 World Cup winners), Japan (2015), Romania (1980s), Wales Women (2009), Uruguay (2019), Fiji (1952), France (1911) and Tonga (1973).
There is also a chapter on the making of (and cultural impact of) the legendary video game Jonah Lomu Rugby, including an interview with the near mythical star winger Lee Mather. Lomu himself features on the cover of the book in his digital form.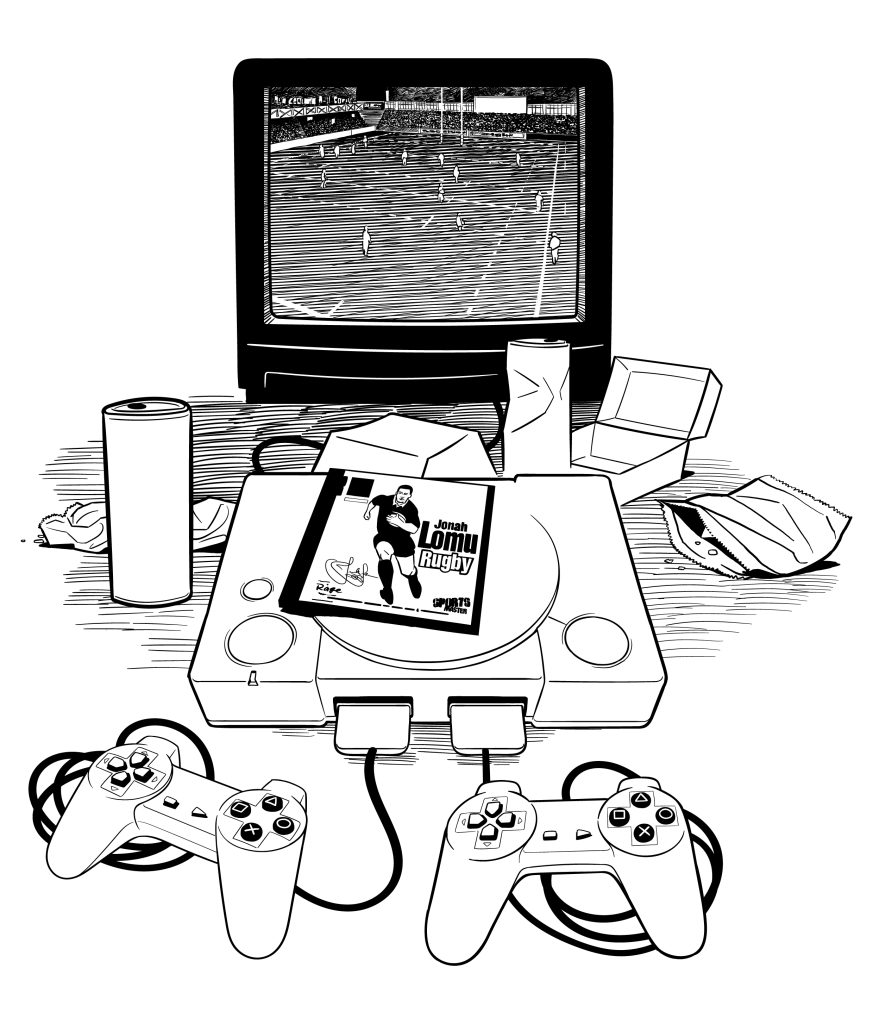 An Illustrated History of Rugby Rebels, Role Models and Giant Killers is one of the first books to feature history of both the men's and women's game and looks to tell stories of forgotten players and teams who are largely lost to history. The tale of Fiji's victory over Australia in 1952 and Uruguay's win over Fiji in 2019 are given equal weight with more well known giant killing acts such as Japan over South Africa in 2015.
The book focuses on contemporary players like Siya Kolisi and also 19th century innovators like Frank Hancock (Cardiff/Wales) who helped develop the modern four-player threequarter system. The stories and subjects are so wide ranging there will likely be very few readers who are familiar with all of them.
Beautiful!

'An Illustrated History of Rugby Rebels, Role Models and Giant Killers' is hot off the printing press from @Polaris_Books!

Love seeing the art from Raluca Moldovan come to life in physical form. Doddie Weir looking great on the spine of the book too. https://t.co/SCZOJA7WBx pic.twitter.com/XT9a2zhrgQ

— James Stafford 🇺🇦 (@jpstafford) August 24, 2023
Buying the 'Illustrated History of Rugby' series helps support The East Terrace. We hope you will check out the new book and the others in the series. Thanks to all those who continue to support these books on social media, it is hugely appreciated.