To celebrate the launch of 'An Illustrated History of Welsh Rugby: Fun, Facts and Stories from 140 Years of International Rugby', The East Terrace is proud to launch 'The 1988 Range'.
Inspired by the artwork of Raluca Moldovan, our Redbubble shop will sell a range of t-shirts and other items. (To be honest, we mainly wanted to sell t-shirts, but Redbubble forces you to sell some silly stuff too like zipped hoodies.) 
Working on very special range of tshirts for @theeastterrace to coincide with launch of my Welsh #rugbyhistory book from @Polaris_Books. First one is of Wales, @swansearfc and @GlamCricket legend W.J. Bancroft. #The1988Range pic.twitter.com/c2Dz80i9c3

— James Stafford (@jpstafford) January 12, 2021
'The 1988 Range' is named in 'tribute' to the fortunes and results of the Welsh national team in 1988. A year that, in many ways, encapsulates international rugby in Wales. It saw a Triple Crown, blown Grand Slam, record humiliations in New Zealand, a loss at home to Romania, the sacking of a good coach and the defection of major stars to rugby league. What could be more Welsh?
Launch designs include a tribute to the Welsh pack of 1914, known as 'The Terrible Eight'. You can read about them here. (Note, all sophisticated and attractive models are courtesy of Redbubble!).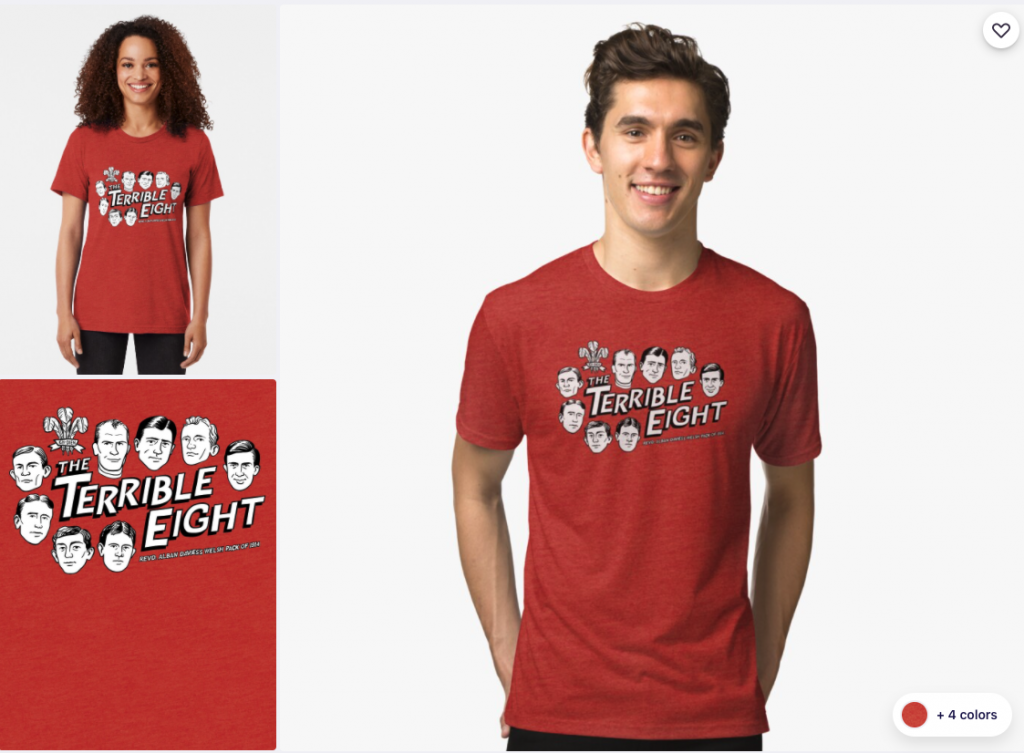 We also have a nod to Clive the Kick, AKA Clive Rowlands. A man who not only captained Wales on each of his 14 caps, but kicked so often, they changed the laws of the rugby to counter.
Why not pay tribute to the kicking master of Upper Cwmtwrch and Pontypool legend with a stylish tshirt?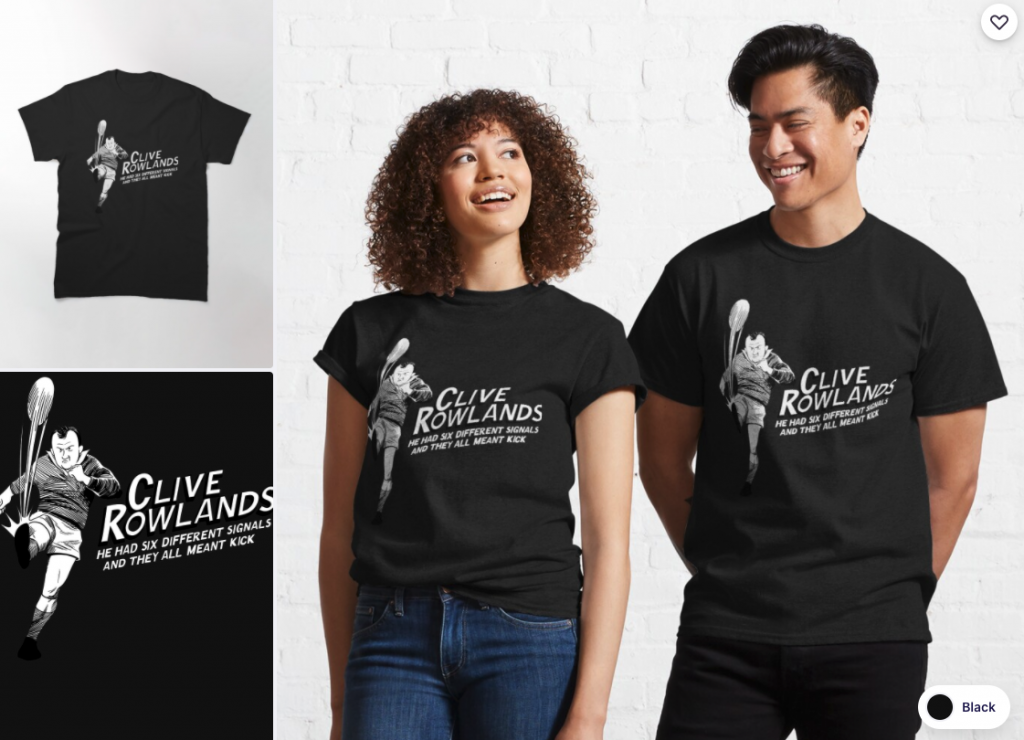 Finally, what Welsh fan doesn't want to boast to rival fans that in the 19th century Wales had a better place kicker than them? It's almost your patriotic duty. We pay tribute to the great Billy Bancroft of Wales and Swansea fame.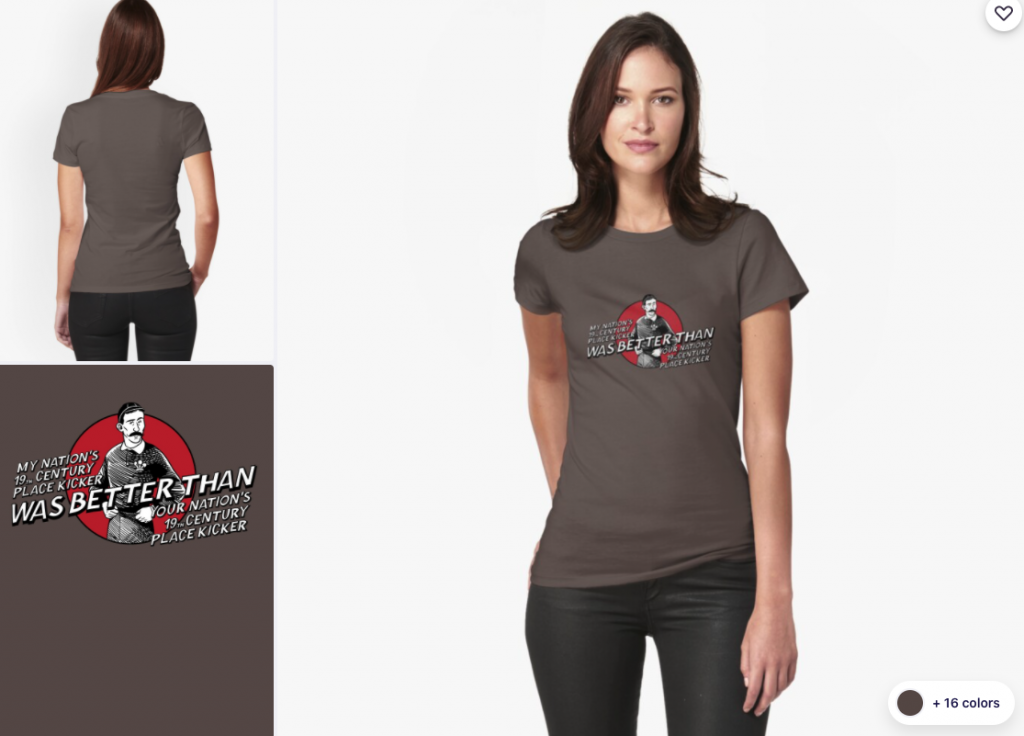 We'll be adding more designs soon. So if you love threequarters from Cardiff and Wales from the early 20th century, are still angry about Andy Hayden's dive or traumatised by growing up as a Welsh fan in the 1980s, watch this space.