We've written before on The East Terrace about the poor choices broadcasters often make during live rugby coverage. A desire for 'innovative' and 'engaging' angles, or 'drama' in the coaching box,  continually infuriates people who just want to watch the live action from a decent perspective.
The recent Wales v France game was a classic modern Cardiff broadcast with style taking precedence over substance (and the style not even being executed very well either).
The worst offender at present is what we call the 'worm's eye' view that keeps being used to show line-outs. Often, the assistant referee is the main focus of this set up. This angle is most likely chosen to help 'put fans in the action' and interest the casual viewer (we've had this type of email from the BBC in years past when we've asked to interview them about such things).
And, to be fair, the occasional use of this angle prior to a line-out can be a great choice for the director to mix things up. But as always with broadcast teams in Cardiff, they use it and use it and use it and use it. Then they use it poorly too.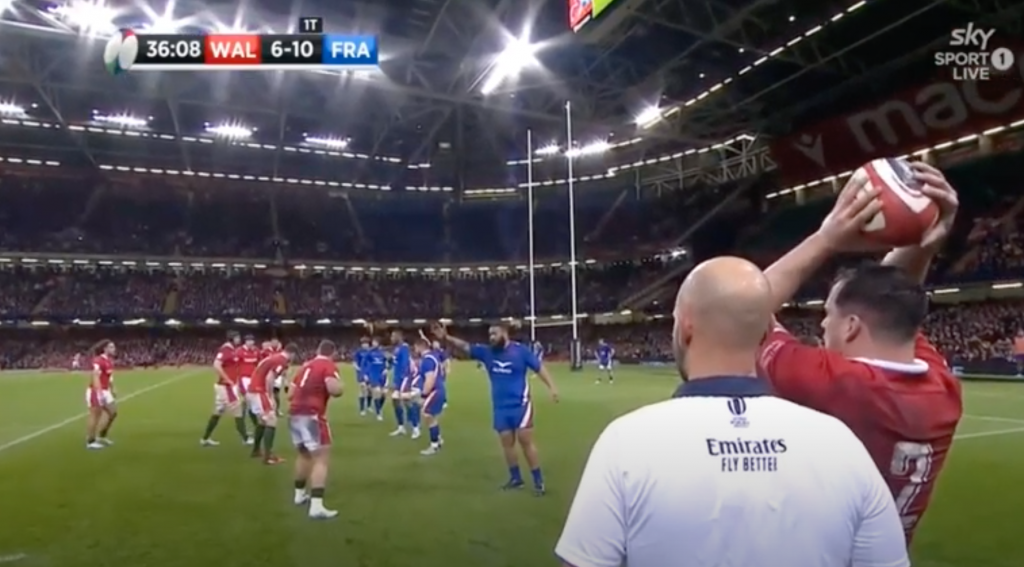 As mentioned, in previous correspondence on this with the BBC several years ago, there always comes some entirely predictable response about appealing to a wide range of fans that us commoners just wouldn't understand. But why the idea that missing key action while confusing and annoying hardcore fans is a positive in some way was never explained.
The biggest problem with these angles is it is difficult to see how players are lining up. Who is marking who? What set up is being used in defence or attack? How are the backs aligned? Etc…etc.
And, when a ball is overthrown, broadcasters are often too slow to switch to the right angle and, suddenly, the ball is with a fly-half or centre and we have no idea how it got there. It's not just Cardiff, of course, this angle is clearly a strategic choice this season across different broadcasting units. Here's the key line-out that led to England's only try against Wales at Twickenham.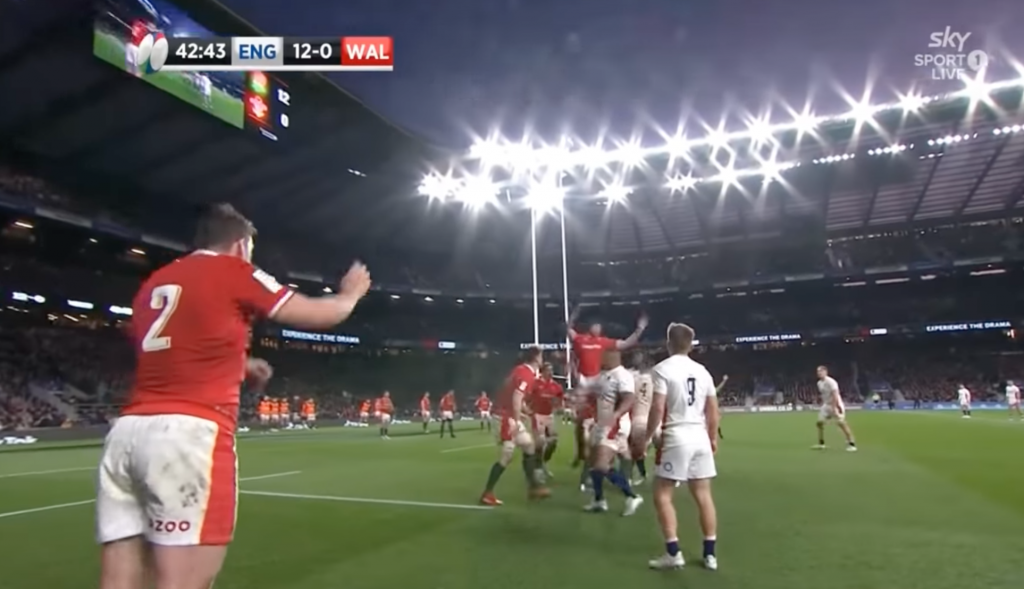 Of course, sometimes broadcasters vary it and go to the other extreme. This usually comes complete with a giant graphical overlay they had plenty of time to put up during the break in play, but waited until live action began before showing. All this must also be a nightmare for analysts like Squidge trying to review games too.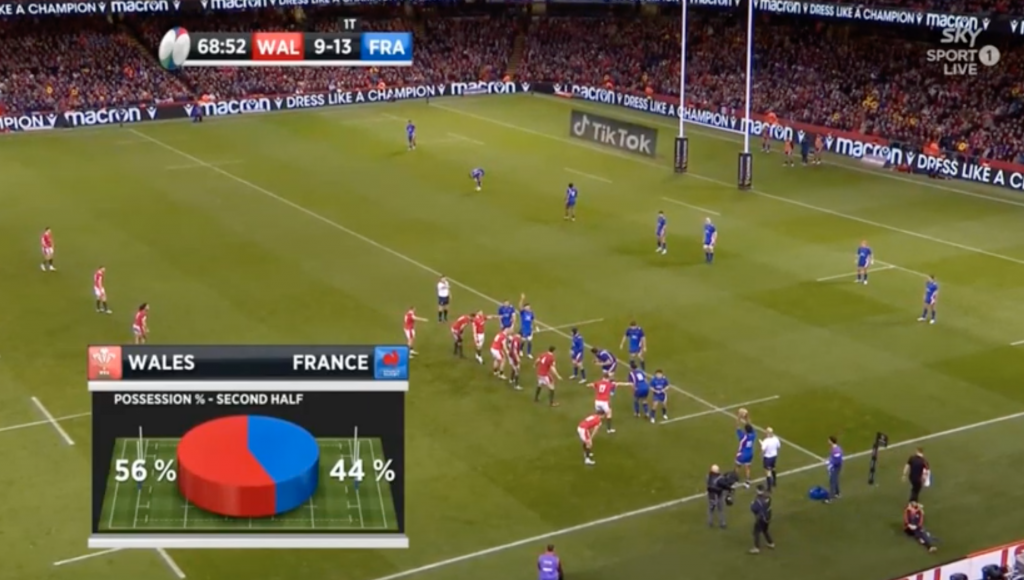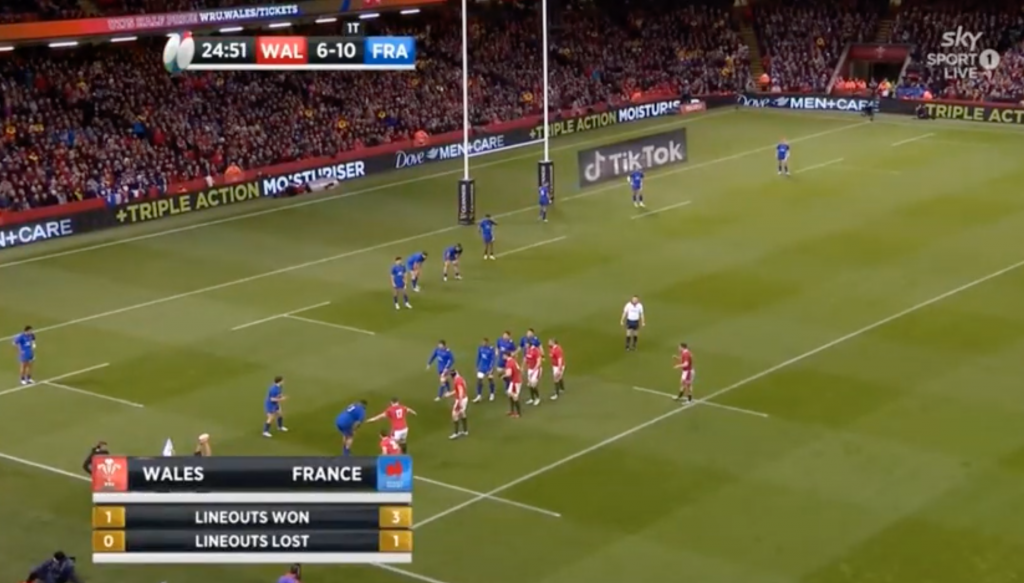 Just for fun, we looked up a random Wales v France game from Cardiff in the 1980s to see how line-outs were covered. Here's the first two we found jumping around the 1988 highlights (and, yes, that is French scrum half Pierre Berbizier throwing in for France).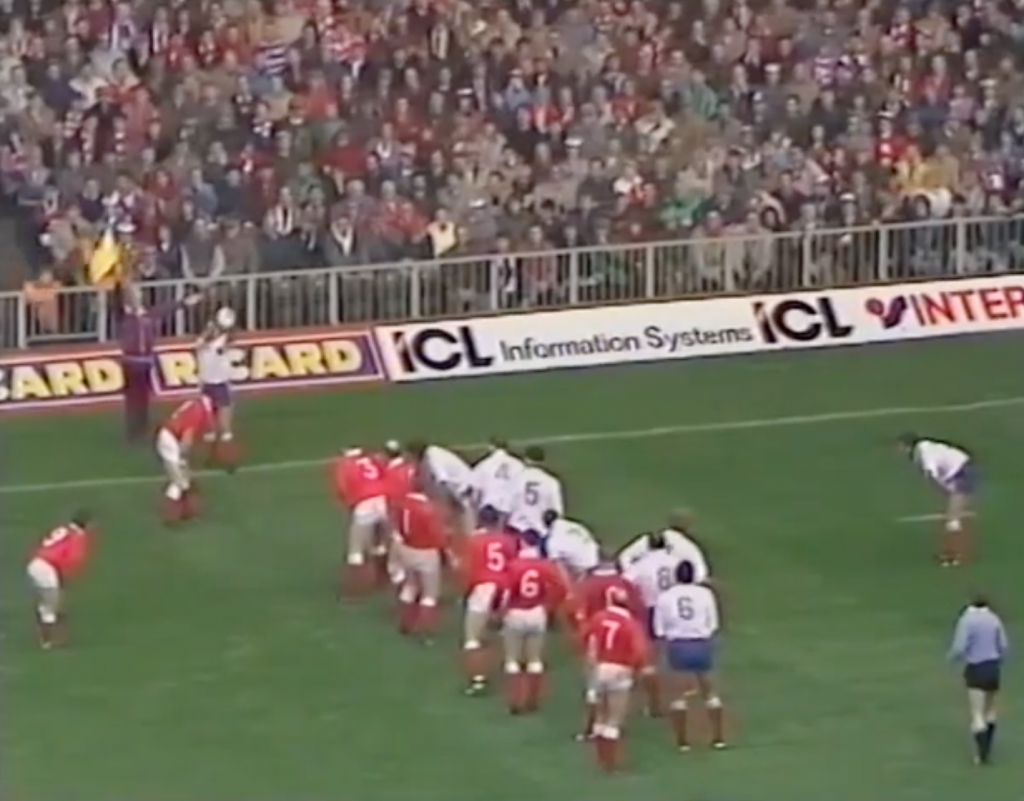 There really is no need to be flash. Just show us the action and save the Paul Greengrass stuff for the replays and musical montages.
As for the way scrums are shown? That's a piece for another day.
If you would like to support The East Terrace, please consider buying the following books from editor James Stafford (follow him on Twitter at @jpstafford).
An Illustrated History of Welsh Rugby: Fun, Facts and Stories from 140 Years of International Rugby – 2022 Revised and Updated Edition now available (Polaris Publishing)
How Wales Beat the Mighty All Blacks (Y Lolfa)
Available in all good bookshops or from Gwales: BUY HERE.