The Welsh Rugby Union has a long and proud history of management speak. When the game in Wales needs leadership, clarity and action, we usually get waves of wondrous Westgate Street waffle.
From Roger Lewis to Steve Phillips, the WRU has a conveyor belt of great management mumblers to rival the great outside-half factory of yesteryear.
Yet, the WRU is never called out on this by the press in Wales. They are rarely asked to clarify exactly what they are talking about when they discuss 'learnings', 'burn', 'processes' and 'debriefs'.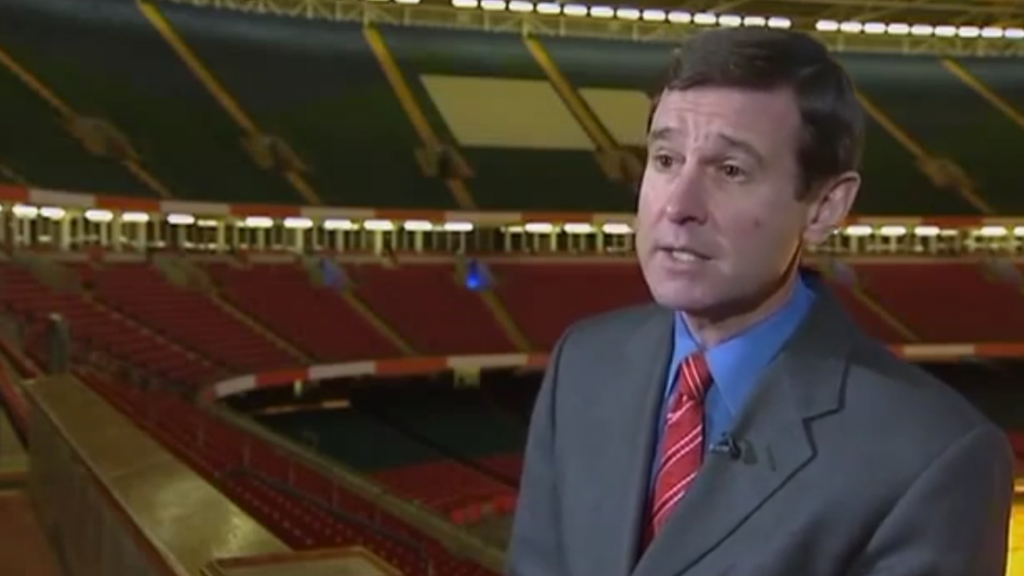 We have decided to keep a written history of the WRU's management speak and corporate babble and we want YOUR HELP.
When you come across anything from the WRU that is clearly an attempt to appear insightful, but is actually a distraction technique, drop us a line on Twitter or email (info@theeastterrace.com). Include the date, source and speaker and if it fits in, we'll add it to the thread. If you've got some historical examples, send them over too. When using social media, use #WRUlearnings as your hashtag.
Let's keep this alive, in the public eye and show people how little of consequence is actually being said in some of these press conferences and press releases and put pressure on the WRU to say something when it does decide to communicate.
That would be better for all sides and for the game itself.
EXHIBIT #2 – 'Looking forward, forward, forward'  (17/06/2022)
The Welsh Rugby Union has appointed Angharad Collins, current Torfaen Leisure Trust CEO as Head of Places: Angharad will lead the implementation of the club development plan as a key element of the community rugby strategy with a primary focus on making Welsh rugby clubs sustainable and fit for purpose. This covers areas such as accessing private and public funding to ensure club facilities are welcoming, efficient and modern, supporting club volunteers to help them grow their club business models and ensuring the governance of clubs is inclusive, robust and forward-looking.
"I am looking forward to joining the WRU in August. I am excited about driving forward the club development plan within the Community Rugby Strategy along with the community rugby team. I look forward to working with facility teams to maximise inward investment as we continue to recover from the impact of the Covid Pandemic. I look forward to getting around Wales to meet as many people as possible in the coming months."
EXHIBIT #1 – 'Grab' and 'burn'  (14/04/2022)
"We will grab the winning of the Grand Slams and have to improve out of coming fifth."
"On the basis we haven't landed on something yet, I've got to caveat it that way, but we probably need to be patient for it to come through and deliver. Are we going to come up with a magic wand and hey presto we're going to become the All Blacks? Probably not. Wherever we end up, I think there will be a burn on it. We're always mindful then on World Cup cycles, like everybody else. Do we run the strategy until France 2023 and then look at everything again? There are so many moving parts."
"Clearly everybody is disappointed with the end result. We have debriefed a number of things, I won't go into the relevant details of it. Wayne and I have sat down, Nigel and I have sat down, Wayne and Nigel have sat down and it's ongoing. The learnings are important and we are not going to get overly distracted by an unwelcome loss. We track more about the process towards the World Cup, take away the learnings and try to make sure we are still on the right journey."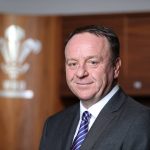 Steve Phillips, Chief Executive, WRU
Sources: https://www.bbc.co.uk/sport/rugby-union/61099723  and https://www.walesonline.co.uk/sport/rugby/rugby-news/wru-finally-break-silence-six-23698251
History matters. Send your examples, historical or modern, to info@theeastterrace.com or drop us a line on Twitter at @theeastterrace and use the hashtag #WRUlearnings.