When Wales went in 27-3 down at half-time at home to Ireland in the opening game of the 2023 Six Nations, Welsh fans could be forgiven for having a sense of it simply being business as usual.
Wales have built a reputation for being slow starters in the tournament. But do the actual stats confirm this?
For this article, we have gone back to the start of the Six Nations format of the Championship in 2000 and looked at both the final result of the opening Wales game and the half-time score.
Beginner's (bad) luck?
Wales have lost 12 of their opening fixtures in the Six Nations, winning 11 and drawing one.  This gives Wales a 45.8% win rate in opening matches.
– Wins (11)
– Draws (1)
– Losses (12)
For comparison, Wales have a 55.9% win rate in the Six Nations (62 wins, 3 draws and 45 losses).
Half-time losses and comebacks
Wales's first-half record is even worse than their final score record. Wales have been behind at the halfway point in an astonishing 17 of the 24 matches. This means Wales have only led after forty minutes in 29.2% of games.
– 1st-half wins (7)
– First-half draws (0)
– First-half losses (17)
Only once have Wales led at half-time and lost (England, 2015).
On five occasions Wales have overcome a half-time deficit to win and four of these were away games: 2008 (England, away), 2012 (Ireland, away), 2017 (Italy, away), 2019 (France, away) and 2021 (Ireland, home).
The 2008, 2012, 2019 and 2021 Championship wins all came about despite Wales losing the first half of their opening match.
Home and away 
Wales's poor opening record comes despite them having had 13 of their 24 opening fixtures at home.
– Home (13 games, 6 wins, 7 losses)
– Away wins (11 games, 5 wins, 1 draw, 5 losses)
Sequences
Wales lost their opening matches of the first four Six Nations tournaments between 2000 and 2004. This is their worst run of opening losses. Wales's best streak is a run of five opening wins between 2017 and 2021.
Captains
Alun Wyn Jones has won all six of his games in which he led Wales in the opening match.
– Dai Young (2 games: 2 losses)
– Scott Quinnell (1 game: 1 loss)
– Colin Charvis (2 games: 1 win, 1 loss)
– Gareth Thomas (2 games: 1 win, 1 loss)
– Stephen Jones (1 game: 1 loss)
– Ryan Jones (2 games, 1 win, 1 loss)
– Martyn Williams (1 game: 1 loss)
– Matthew Rees (1 game: 1 loss)
– Sam Warburton (4 games: 1 win, 1 draw, 2 losses)
– Alun Wyn Jones (6 games: 6 wins)
– Dan Biggar (1 game: 1 loss)
– Ken Owens (1 game: 1 loss)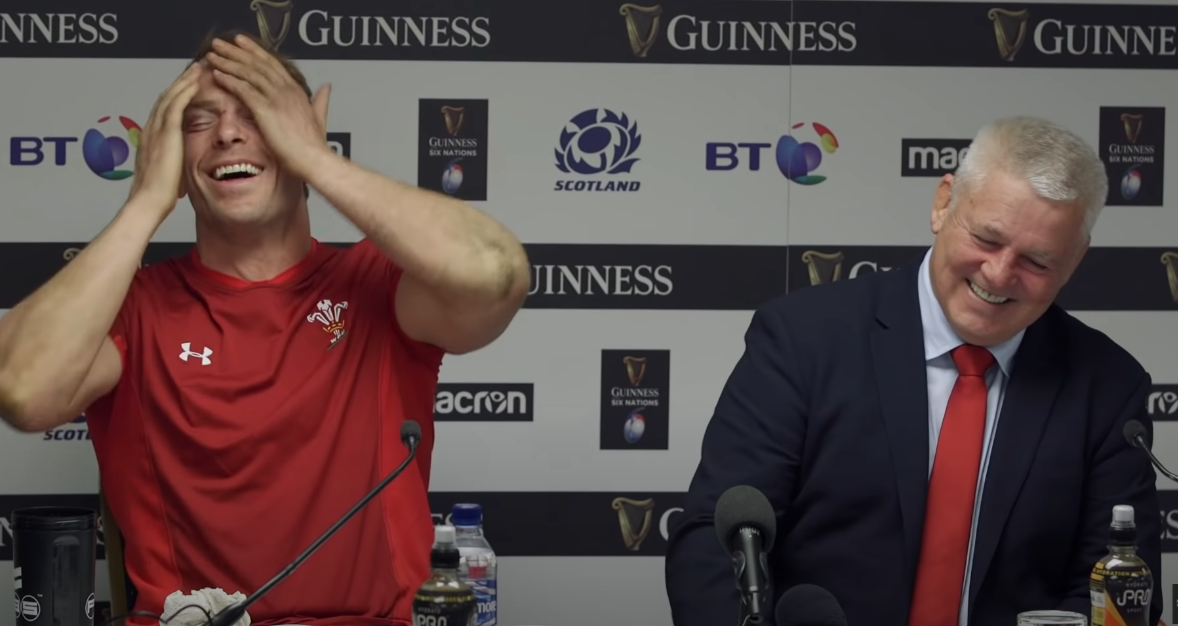 Coaching success
Only Warren Gatland and Wayne Pivac have positive win records in opening Six Nations fixtures.
– Graham Henry (3 games, 3 losses)
– Steve Hansen (2 games, 1 win, 1 loss)
– Mike Ruddock (2 games, 1 win, 1 loss)
– Gareth Jenkins (1 game, 1 loss)
– Warren Gatland (11 games, 6 wins, 1 draw, 4 losses)
– Rob Howley (2 games, 1 win, 1 loss)
– Wayne Pivac (3 games, 2 wins, 1 loss)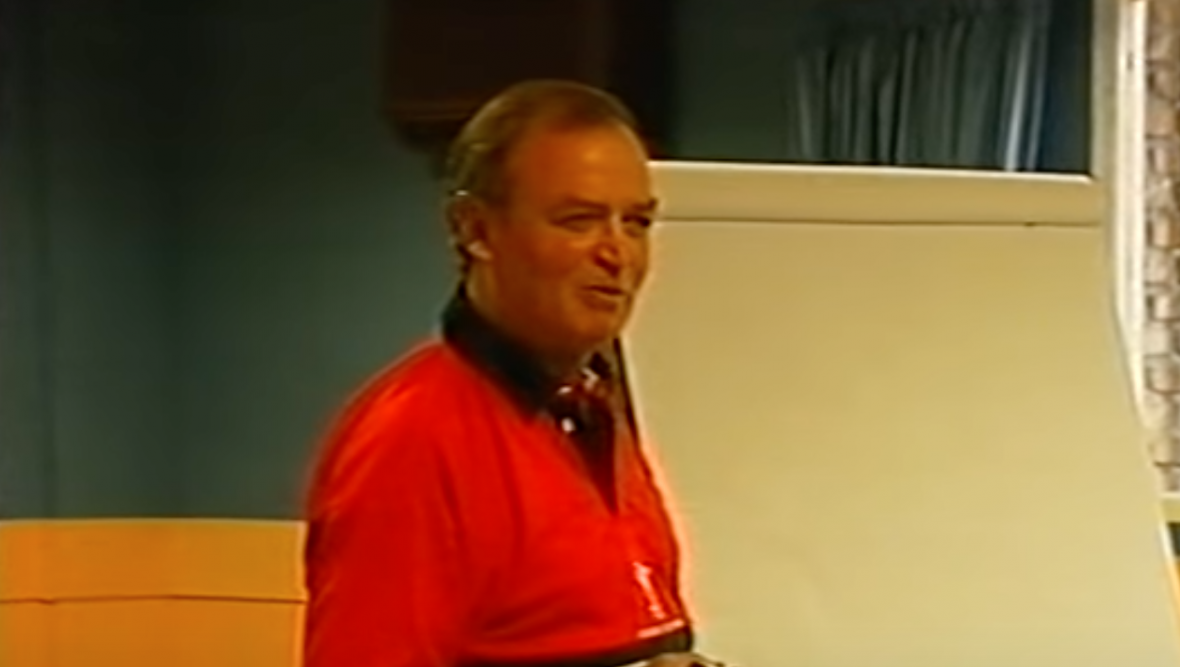 Beginning a path to glory
Only once have Wales won the Six Nations after losing the opening game. In 2013 under caretaker coach Rob Howley, Wales lost 30-22 to Ireland after losing the first half 23-3. Wales went on to win the title on points difference.
Wales obviously won their opening games in the 2005, 2008, 2012 and 2019 Grand Slams.  The other opening wins in 2004, 2009, 2014, 2017, 2018, 2020, 2021, were followed by finishing positions of fourth, fourth, third, fifth, second, fifth and first respectively.
Familiar beginnings
One of the most farcical elements of the Six Nations is the bizarre lack of fixture rotations. For a tournament in which momentum is so critical to success, the lack of rotation is disturbing.
Neither Scotland or Italy, for instance, have ever won the title in the Six Nations format (Scotland, however, have won 14 outright titles since 1883). It's arguable that facing these sides early on is likely a kinder fixture than meeting other teams who have won multiple titles in recent years. Also, if Wales are poor starters traditionally, it means Wales first up is also a good opponent too (despite Wales's relative success when it comes to overall titles).
Wales have faced Ireland in the opening contest for the past three tournaments.
Opening fixture record against each team 
Wales only hold a positive record in opening games against Italy and Scotland.
England (7 matches, 2 wins, 5 losses)
France (2 matches, 1 win, 1 loss)
Ireland (8 matches, 2 wins, 1 draw, 5 losses)
Italy (4 matches, 3 wins, 1 loss)
Scotland (3 matches, 3 wins)
Aggregate  scores
All opponents
Full-time total score: Wales 478 Opponents 539 (minus 61 points difference)
Half-time total scores: Wales 205 Opponents 290 (minus 85 points difference)
England
Full-time score: Wales 130 England 183
Half-time score: Wales 57 England 97
France
Full-time score: Wales 27 France 55
Half-time score: Wales 3 France 25
Ireland
Full-time score: Wales 118 Ireland 219 
Half-time score: Wales 39 Ireland 132 
Italy
Full-time score: Wales 120 Italy 52
Half-time score: Wales 58 Italy 30
Scotland
Full-time score: Wales 83 Scotland 30 
Half-time score: Wales 48 Scotland 6
The results
(Rotate on your phone if you want a better view!)

What is being done?
It's fair to say that Wales are traditionally poor in their opening match of a Six Nations campaign. The men in red are also known as notoriously slow starters in autumn campaigns as well. One wonders what coaches have actually tried to do to combat this and what exactly is the cause of this bizarre trend.
Support The East Terrace and buy our books
'An Illustrated History of English Rugby: Fun, Facts and Stories from Over 150 years of Men's International Rugby' from East Terrace editor James Stafford and illustrator Raluca Moldovan will be published on 2nd March, 2023, by Polaris Publishing.
The book is a follow up to the bestselling 'An Illustrated History of Welsh Rugby', which sold out within ten months of its February 2021 released and was revised and updated for a second edition in February 2022.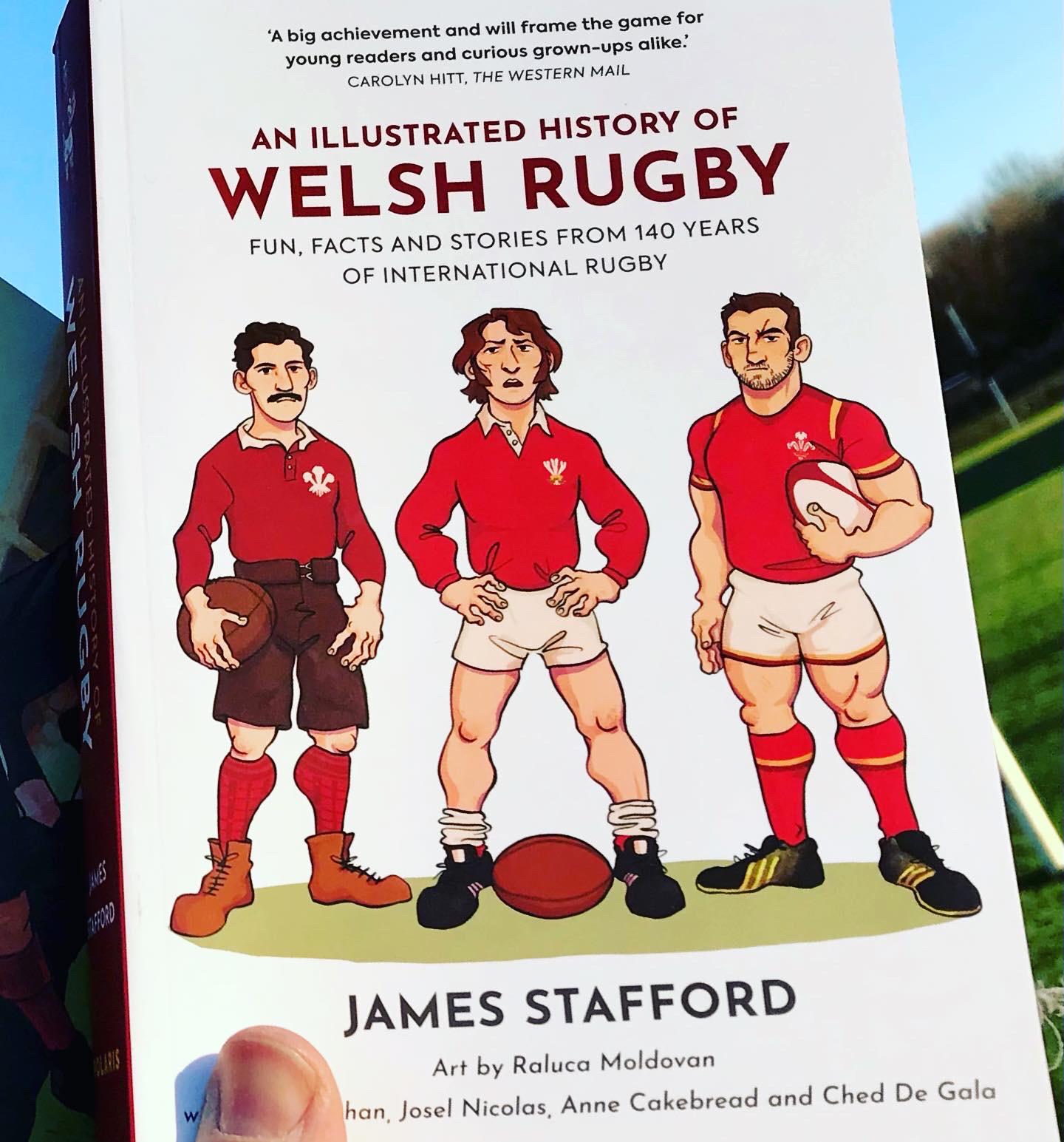 The new book takes readers on a thrilling journey through a century and a half of glory, failure, mediocrity and brilliance. Mixing stats and facts with player profiles, match reports and social history, this book is perfect for hardcore and casual fans aged eight to 80.
Watch the video of how artist Carys Feehan put together the cover art featuring England internationals from the 19th century (Lennard Stokes), 20th century (Ronald Poulton) and 21st century (Maro Itoje). Music for the video is by Stafford/Howells for 'And Even After All This We Still Won't Have Any More Hope'.
For more details on other titles by East Terrace editor James Stafford, visit our books page. A new book announcement will also be made in early 2023 for the third part of the 'An Illustrated History of Rugby' series.
Preorders can be made from all good online booksellers, including the publishers.