Thirty years to the day since Western Samoa (now Manu Samoa) conquered Wales in Cardiff, surviving spectators of that fateful day have come together on social media to support each other.
Led by East Terrace editor, James Stafford, stories are being shared under the hashtag #WalvSam1991 to mark the 16-13 loss to Samoa that helped knock Wales out of the 1991 World Cup.
30 years ago today childhood sporting innocence ended as I personally witnessed Cardiff Arms Park fall to Western Samoa. The defeat crushed the dreams of Welsh children everywhere and damned a generation to a decade of sorrow. Where were you on this bleak day? #WalvSam1991 pic.twitter.com/tVxc6cQ9Um

— James Stafford (@jpstafford) October 6, 2021
Brave supporters have responded by coming forward and sharing their personal stories of the day.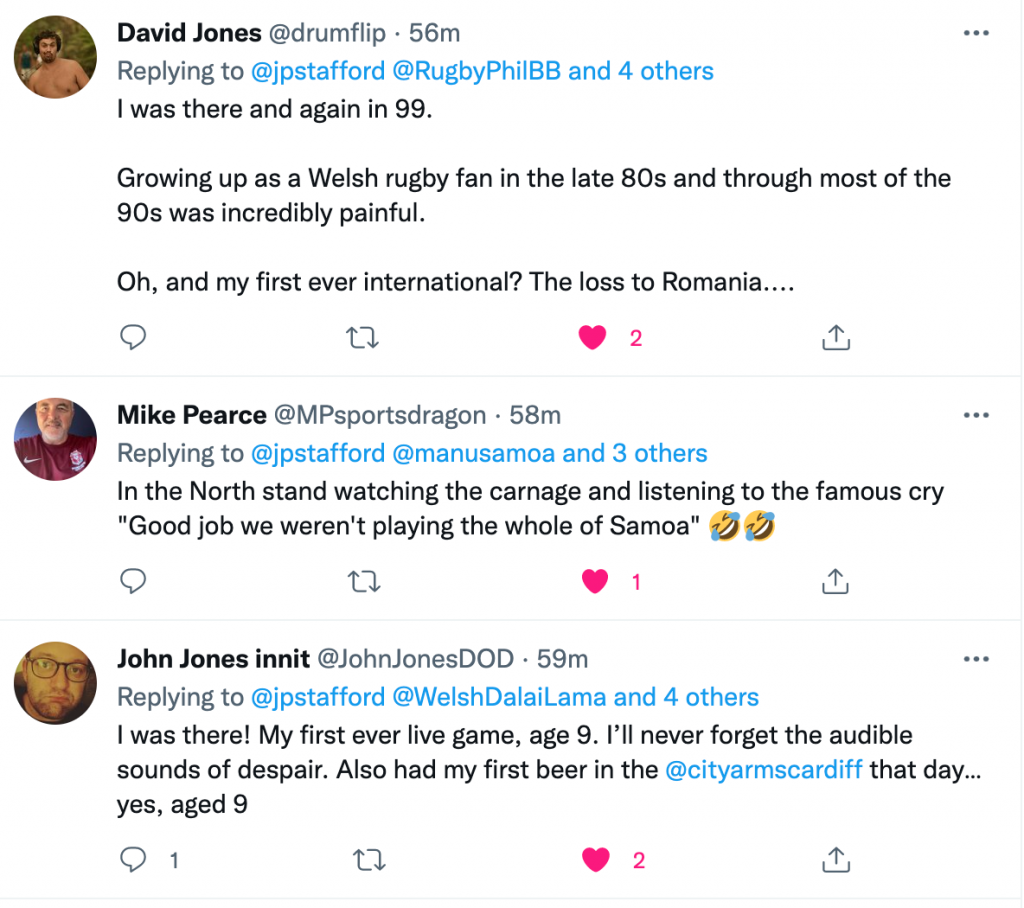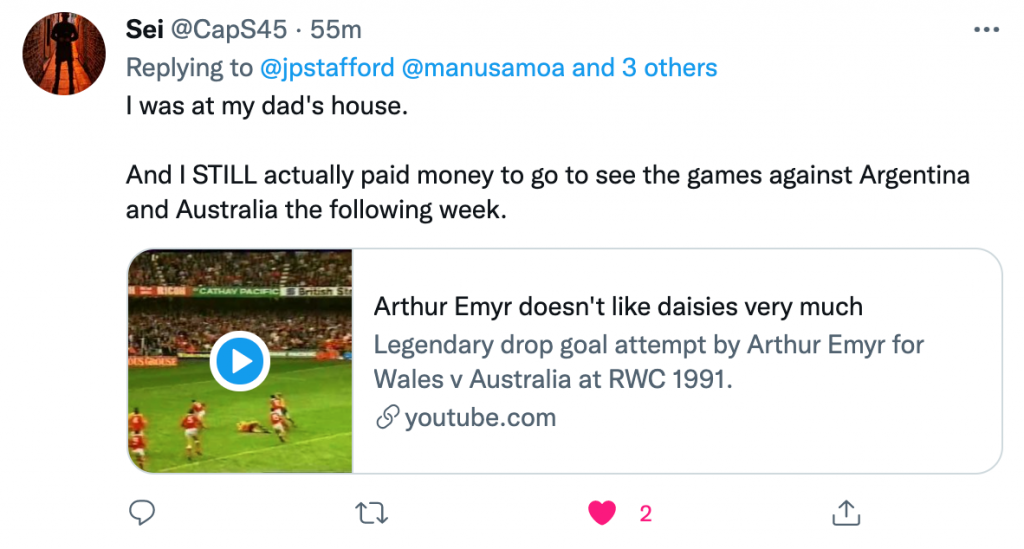 There was at least one positive among the horror of that day, with the great Mike Rayer making his debut for Wales.
Here are some relics from that grim October of 1991. If you are Welsh, spend time lingering among them at your peril. Note…my ticket cost £4. The downside…lifelong trauma from attending. #WalvSam1991 pic.twitter.com/quwGgXiKR3

— James Stafford (@jpstafford) October 6, 2021
You can read more about Wales's dark rugby history in James Stafford's 'An Illustrated History of Welsh Rugby' (art by Raluca Moldovan).
The defeat was to repeated in the 1999 World Cup, also in Cardiff. Wales have fallen to Samoa four times in total. Here is the 1999 loss to Samoa.