With the British and Irish Lions 'silly season' having essential been underway in the media since the end of the 2019 World Cup, it now seems any injury to any British or Irish rugby players must be reported in context of the upcoming South African tour.
An actual player's realistic chances of making the tour do not seem to be a prime consideration when constructing a newspaper or website headline. As The East Terrace can also play the SEO/clickbait game, we would like to announce that James Stafford, flanker and East Terrace editor, has officially ruled himself out of contention for the Lions this summer. A reoccurrence of a long standing groin injury when attempting to stop his toddler son run across a road has ended his tour chances.
In a statement from Prague, the former Barry Plastics, Old Belvedere, London Japanese and Nyrsko player said: "In the end it wasn't the plantar fasciitis (both feet), the knee issues, the nerve damage in the right shoulder, the ruined nerve and partial paralysis in the left shoulder, the bust hand issue, the concussion problem or the general lack of ability that ended my chances, it was the impact of suddenly sprinting when my son decided to dart across the road without looking."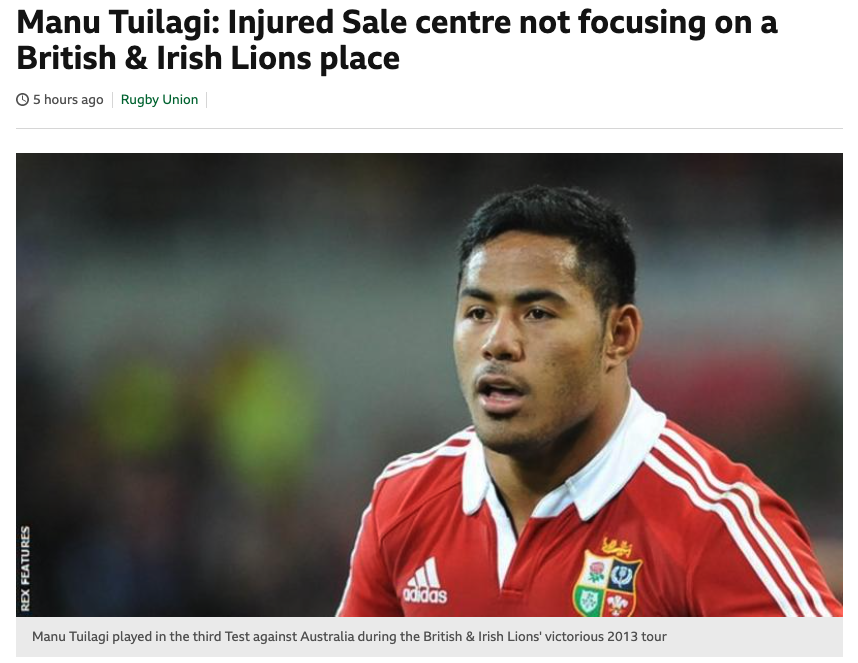 The withdrawal of the Welshman could be considered a blow to the options of coach Warren Gatland as Stafford has, if you include mini-rugby, played every position on the field at some point in his (un)illustrious career.
"It's disappointing," said Stafford. "But it gives me time to devote myself to the follow up to my England themed follow up to my 'An Illustrated History of Welsh Rugby' bestseller as well as repeatedly rewatch Grosse Pointe Blank."
As of press time, Stafford's son was still refusing to acknowledge the gravity of his unexpected and reckless sprint across the Prague road, citing the fact he used the zebra crossing as proof of him never being in any danger whatsoever.