'An Illustrated History of Welsh Rugby: Fun, Facts and Stories from 140 years of International Rugby' from East Terrace editor James Stafford and illustrator Raluca Moldovan will be published on 11th February by Polaris Publishing.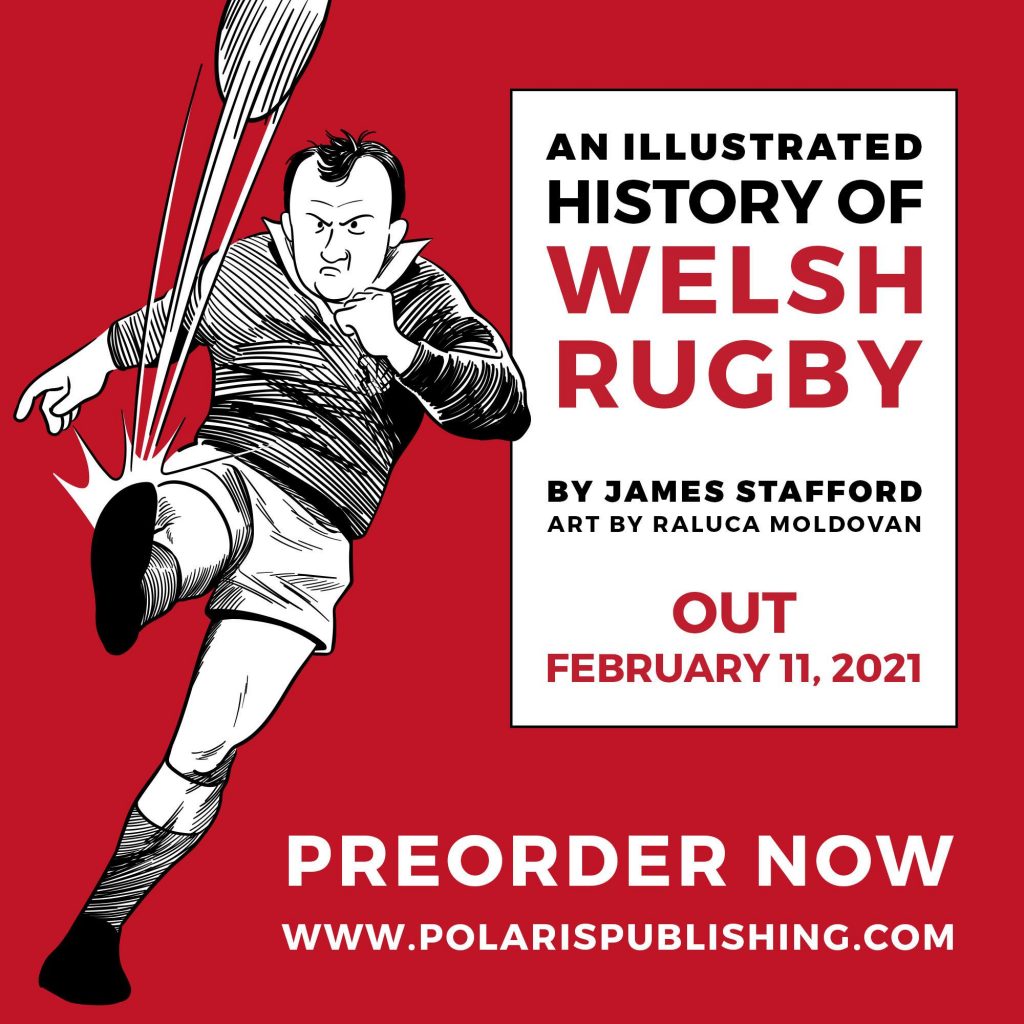 The book was extensively featured on the Welsh Rugby Union website recently and has already attracted a lot of interest on social media. Officially released on the 11th February, 2021, it is already available for preorder from all good bookshops and online booksellers.
James Stafford's text is designed to appeal as much to the younger reader who is fresh to rugby as the older reader looking to take a trip to the mauls, rucks and even goal from marks from distant times. If you wish to support the publisher, you can order directly from their site.
❝????? ?? ???ℎ???? ????????? ?? ???????? ?????? ? ??? ????ℎ??? ????????????? ?❞

Czech-based author @jpstafford from Barry breathes new life into Welsh rugby history with illustrated book: https://t.co/xv82z2HsEO pic.twitter.com/XD9dORWAsQ

— Welsh Rugby Union ? (@WelshRugbyUnion) January 13, 2021